Paying close attention to consumer trends and retailer expectations, Darégal has introduced a range of ready-to-use exotic ingredients that will spice up everyday cooking!
Thaï Basil, Shiso, Ramson, Lemongrass and Red Chilli add an exotic touch to all your recipes. Prepared with 100% natural products, freshly washed, chopped and simply frozen, Darégal's Exotic Culinary Herbs are made from carefully selected varieties.
5 Exotic Culinary Herbs are currently available:
Thai Basil – with hints of liquorice and delicate green notes of freshly cut grass for a lasting fresh sensation, Daregal's Thai Basil beautifully highlights Asian dishes such as vegetable woks, noodles, soups and marinated prawns.
Red Chilli – Red Chilli enhances your dishes with its warm and intense notes. Tex Mex dishes such as fajitas and enchiladas wouldn't taste the same without it and it's also a perfect addition to Asian food like vegetable woks, Bo Buns and Wan Tan soups.
Lemongrass – the perfect balance of fresh and zesty with its citrus hints of lime. Lemongrass beautifully highlights traditional dishes such as marinated beef, prawn curry, Thai soups, pork stir fry, chicken kebabs and baked fish.
Shiso – also known as Chinese basil, Shiso is widely used in Japan because of its delicious notes of cumin and mint. This lesser known herb perfectly highlights sushi and enhances vegetable soups.
Ramson – also referred to as wild garlic due to its fresh, earthy notes with subtle flavours of garlic, this exotic culinary herb will delicately enhance salads, soups, omelettes and potato gratins.
Discover the full range of Exotic Culinary Herbs and let yourself be transported across all the continents: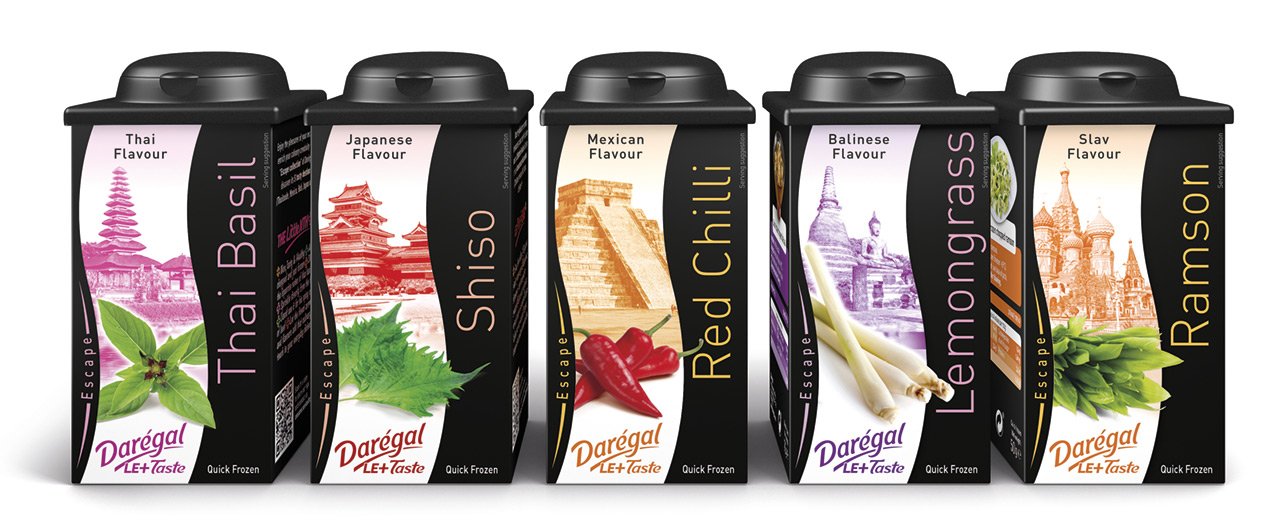 Our culinary experts are always happy to help so don't hesitate to get in touch.