Feast your eyes! Great presentation has become the culinary symbol of sophistication, and the aesthetic of taste; an ever-flourishing language.
Capitalising on this momentum, Michelin starred Chef Christian Le Squer has once again applied his passion and expertise to the production of Darégal's culinary herbs.
Fascinated by unique and authentic tastes, he has created a new addition for the Cool'eaze range : The Red Earth which combines Beetroot and Ginger.
In this exquisite burgundy-coloured coulis, the earthy beetroot unleashes its delicate, sweet aromas when combined with the tangy floral flavour of ginger.
Ideal food pairings: forest terrine, pan-fried foie gras, salmon tartare…
Duck Foie Gras, Fig Chutney & The Red Earth coulis with accents of The Fresh Yellow coulis.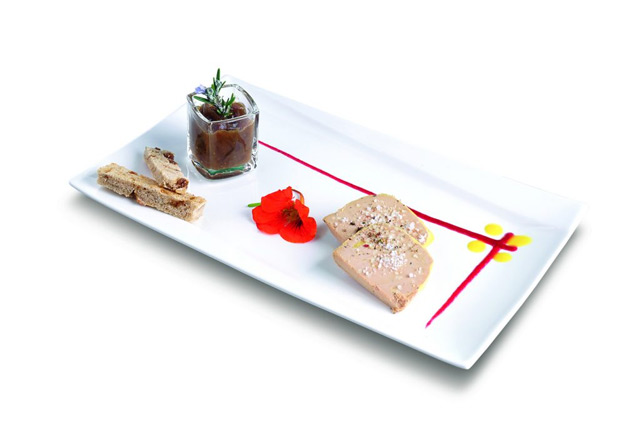 Don't miss out, enliven your dishes today!