Citrus more than Ginger
Its fragrance is more reminiscent of citruses than ginger. Nonetheless, its name is derived from the golden glow emanating from its young leaves in full sunlight, which fades as the plant grows.
Green sensation
Bergamot aroma is the most prominent and enduring of all. You may discern floral and citrus hints, inclining to soapy notes. Resinous (β-pinene), smokey and woody notes mingle to produce the aroma of Ginger Mint, evoking distinct spices (nutmeg, cloves, licorice and anise, caraway, cocoa), even certain Mediterranean herbs (thyme, oregano).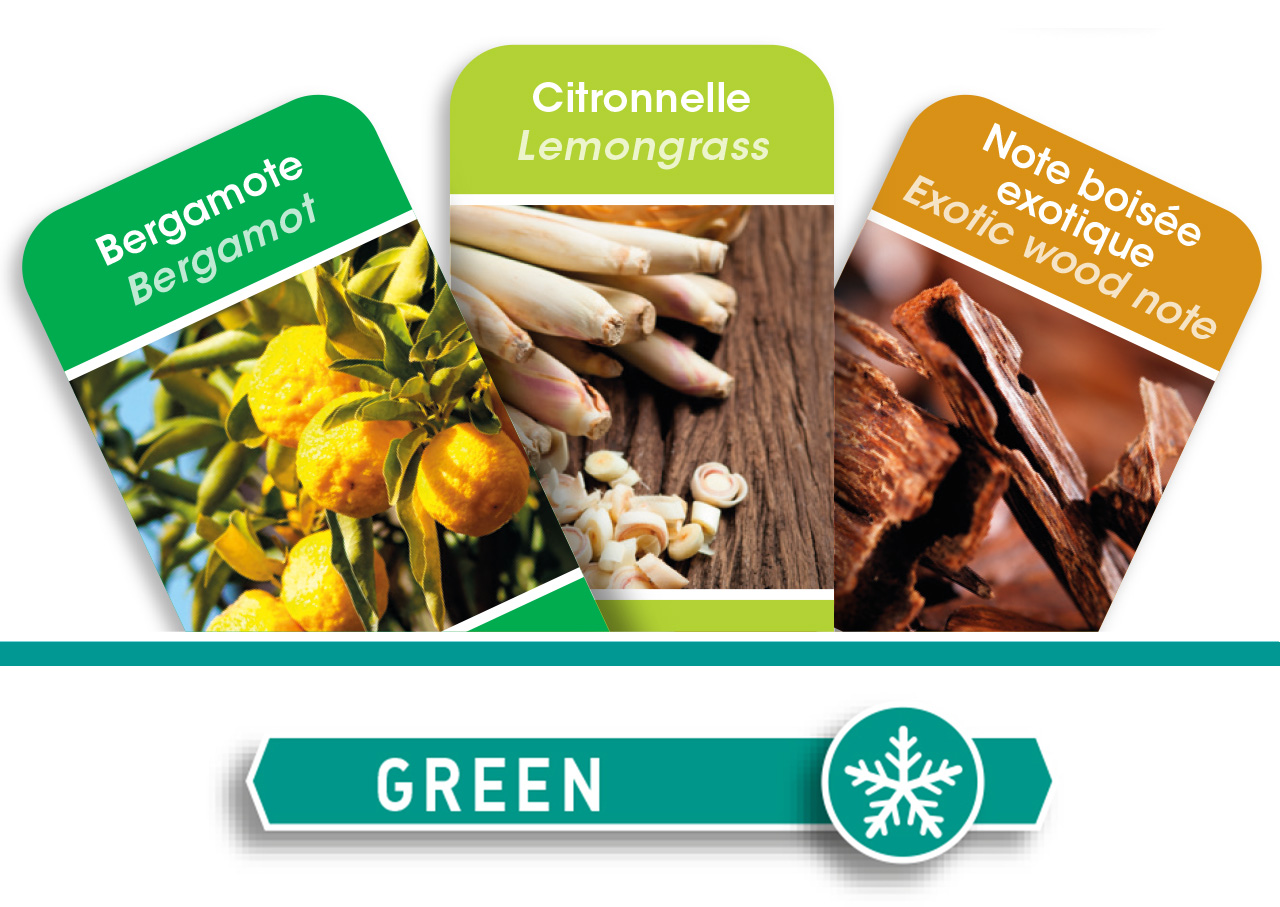 Coriander, the alter ego of Ginger Mint:
Coriander combines particularly well with Ginger Mint to achieve an oh-so-fresh blend. The elusive citrus hints brought by Ginger Mint are strengthened by the freshness of the Coriander.
Tasty combinations:
Mango salad and Ginger Mint syrup
Ginger Mint marinated salmon
Bulgur salad with feta and Ginger Mint
Ginger Mint honey wine
Chicken skewers with coconut milk and Ginger Mint
Sautéed prawns with lemongrass and Ginger Mint
Ginger Mint Tzatziki
Watermelon soup with Ginger Mint
Snacked scallops and with a seasoning of orange Ginger Mint
Ginger Mint apricot preserve
Darégal is about to unveil 4 more remarkable Mints: